New inventory has arrived! Hurry in, because the best items are sure to go fast.
We're not open right now, but you can check our store hours by clicking here.
FROM HIS HANDS TO YOURS
We have a wide variety of departments, including:
Women's Boutique
Women's Clothing
Men's Clothing
Children's and Infants
Housewares
Bedding and Linens
Home Decor
Jewelry
Furniture
Electronics
Crafts
Christian and Children Books
Sporting Goods
Are you looking for something special? Tell our customer care representative about it, and we'll let you know when one comes in.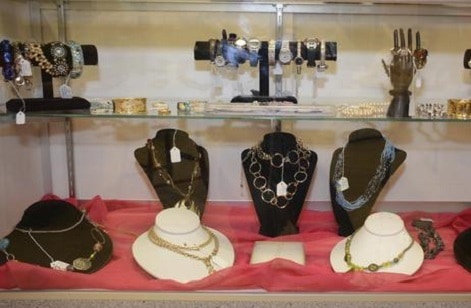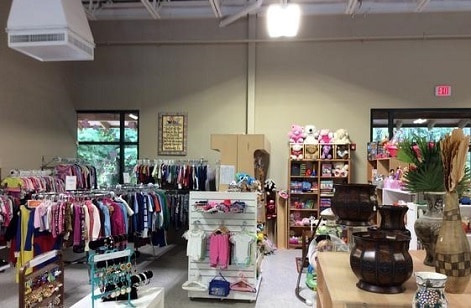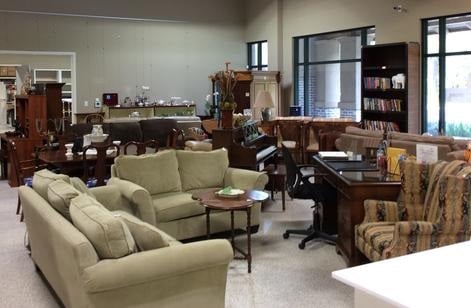 CHANGE A LIFE TODAY
When you volunteer or donate your used items to God's Goods, you become part of a force for good that extends beyond our walls to positively impact the lives of people, families, and communities locally, regionally, and globally.
"I love the name of the store. If anything were perfect in this world, that would be it because we are all God's Goods – customers, volunteers and all who benefit from this ministry."
"The friends I have made and the God moments I have experienced have blessed my life in more ways than I can count."
"God's love is shown in just the ways volunteers respond to the customers in the store. Always extending their hand to someone who needs help. They are not being nice to make a sale, but to show God's love."
"I have to admit the biggest blessing through God's store was not what I thought it would be. Going in I thought about all the funds that could be raised for mission work. The surprise and biggest blessing has turned out to be the people our store is touching. Each and every volunteer who has served God (many are still serving from day one) would most likely agree that it has become a home and refuge for healing, a place to meet friends and to feel the power of Christ in all we do."
"I am heartened when I hear about the many people we have been able to help throughout our community by donating things to those who are in need. Also, it is great to see that God's Goods can help missions and others around the world. In the end, I found that I got so much more back from being in this ministry than I was able to put in."
"Most of my memories of this special place are of someone just needing a smile, a hug, a handshake, a quiet prayer. To customers and volunteers alike, God's Goods offers that safe haven in the midst of a storm."
"Bottom line, God's Goods Thrift Store exists only through the grace of God. Because of Him, funds are sent to help many causes locally, nationally, and globally. The store is now a community."
"This began a new ministry and purpose for John and me. He takes the golf clubs donated to God's Goods, cleans them up and puts them into sets. Then…off we go to the Marine base. What a blessing to both the McKinlays and our very special Marines."
"I really believe that God sent me to volunteer at God's Goods. I have met some of the most wonderful people at the store including other volunteers and customers."